It was a lovely April spring day, the cold has left off a bit and the sun was actually shining. I decided to go to the city center with the kids since they were off from school (sembreak). We were walking around aimlessly as usual, taking photos and looking for books on sale. At around 11:30 we decided to fine a place to eat.
I still have a couple or more gift certificate from Dailydeal and Groupon and I thought it would be nice to use them that day. I opted for Ella's, a Meditteranean restaurant situated at the heart of the city.
I got a deal for 4 wraps at 10€ valued at 21€. Good deal...I wanted to try their shrimp wrap prepared with Basmati rice, mint, cherry tomatoes, pea puree, onions and lime yogurt. Just stating all of those now makes me go hungry. The deal does say that one needs to reserve if the order is 4 or more and the wraps are also for take-away. I planned to dine since we've been going about for hours, we could use the chair for comfort . Also, my iPhone run out of batteries too so I wasn't able to call at all. I thought that they might be considerate, just in case.



We walked and tried to look for Judenplatz, a town square in Vienna's Innere Stadt (inner city) that was the center of Jewish life and the Viennese Jewish Community in the Middle Ages. It's not to be missed because there stood the Judenplatz Holocaust Memorial, made for the Austrian Jewish victims of the Shoah (holocaust).
Having no batteries, I got no GPS to use, I don't even have a map and I'm not sure which bus to take as this area in Vienna has smaller streets for transpo; only Fiakers (calesa), bikes could pass these streets. We got lost. Right, the kids were hungry.
A turn to the left, straight, a turn to the left again then right and what else turns we made, we finally found the square. The restaurant is situated just beside the Holocaust Memorial with the tables and chairs basking under the sunshine.
The dainty interior surely made me excited. I love the setup! Notice that no one else is in here? Diners opt to stay outside, it is after all spring...we've waited for too long this year as it got crazier...warm-cold-rain-colder and warm again.
I went up the counter and told a server that I have a coupon, showed him my printed copy. (I don't have colored ink that time, if that matters.) I sometimes get that same reaction, that look...you see, I get those coupons from the two online dealers because I don't really know the good places to eat out here. By looking at the Groupon or the DailyDeals websites, I get to see recommendations...and if I can get food for 50% less (sometimes more), the better! I don't eat free food anyway noh, I still pay!
I shrugged it off and waited, I was still standing by the counter and the kids were behind me. I was told to move a bit because they are busy moving about to serve food...fine! So sorry, I stood there since I got coupons; I thought it appropriate to let them know head on. So I moved and told the kids to sit as we wait.
The server called someone else and told him that I got a coupon, I gave it to them and I was asked which wraps I'd like to have. (He was being nice than he was earlier.) I stated my orders and was asked to wait. So wait we did, the kids getting a bit rowdy. lol. I was a bit embarassed. After a while, I was asked if we're dining in or just gonna take out...seeing that the kids won't settle I said we'll take it out. My mistake! He came back a few minutes after and said that I should have called or I should wait an hour for the wraps to be prepared. :( So much for waiting...I just smiled and said we'd be back the next day but at the back of my mind I'm really upset. If only, my phone wasn't dead.
There won't be a next time for sure, but I listed down what not to do when visiting Ella.

Don't bring kids.
Suit up and look like a businesswoman, you're usual getup as a mom won't impress.
Sit in a corner and wait until the server comes and don't let them know that you have a coupon until it's pay time.
Most importantly, don't let your phone run out of batteries.
---
This is not the first time that a customer said she or he won't be coming back,
here's one review
written just this March.
The coupon expired at the end of April and unlike Groupon, DailyDeal is not so considerate. I have had two other coupons that expired but because the customer service doesn't reply immediately to emails sent; it took longer and longer to reclaim, I wasn't able to refund and this Ella's deal is the third. I've bought a last deal from DailyDeal a month ago and won't be buying anymore. I'll stick with Groupon.
---
I was glad that that day didn't ended up with Ella's, we went to an Italian restaurant and had an awesome experience which I will write about next time. So much for Ella's; just thumbs down.
---My share for----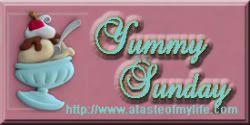 Read more...